Upcoming Events
Book An Event
Photos
Upcoming Events
Join us for an epic in-person event, THE BIG GAME PARTY, at Hackensack Brewing! Get ready to cheer on your favorite team while enjoying ice-cold brews, delicious bites, and fun games. Click here to purchase tickets!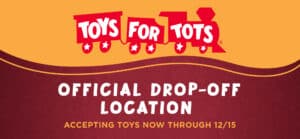 The Lido Restaurant is an official drop-off location for Toys for Tots
Bring donations through December 15th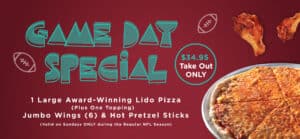 Keep your friends and family fed with Lido Restaurant's
Game Day specials every Sunday!
Book An Event
Photos